Abstracts submission
Guidelines for abstract submission
The Spanish Neuroscience Society (SENC) Meeting is the premier event for neuroscientists to present emerging science. SENC invites you to submit your abstract for poster presentation at the Meeting. Check the Main Topics listed below.
DATES TO REMEMBER

March 1st 2021
Opening Abstracts submission

June 1st 2021

EXTENDED TO June 8th

Abstracts submission deadline
June 1st to July 1st 2021
Call SENC2021 fellowships
July 15th 2021
Notification of results to the authors
July 29th 2021

EXTENDED TO AUGUST 20th

Presenting authors registration deadline
Before September 7th 2021
Early registration deadline
Submission guidelines
All abstracts must be submitted through the 'Abstracts Submission Portal' published on the meeting webpage.
Abstracts received after the deadline will not be considered for the meeting.
The presenting author need not be the first author, but must be a listed author and marked as it in the corresponding field. A max. of 2 abstracts per presenting author will be allowed.
The presenting author of accepted abstract must register and pay to attend the Congress by August 20th 2021, otherwise the abstract will not be published.
After having submitted your abstract, you will receive a confirmation e-mail with your reference number and your password. If not, please contact us, we will double check if your submission has been uploaded correctly.
You will be able to use your password in case you need to check your submitted abstract or should you need to modify the abstract before the submission deadline.
If you have any questions you can get in contact with the Scientific Secretariat: senc2021-abs@kenes.com
Instructions for authors
Abstracts must be written in English.
TITLE
Title should be brief and clearly indicate the content.
AUTHORS
Initials and Surnames for every author must be provided.
Do not include degrees or titles.
The name of the presenting author should be marked at the online form.
An author's name appearing on more than one abstract must be identical in each case.
AFFILIATIONS
Each author should be listed by institution, city, state/province and country.
Do not include department, division, laboratory, etc.
In abstracts where the authors have different affiliations, please indicate for each author the number of the corresponding affiliation
TEXT
ALL text must be written in ENGLISH.
It should not exceed 300 words including tables which must be in text format, not graphic format.
Abstracts will be reproduced exactly as submitted and will not be edited in any way.
Abbreviations should be kept to a minimum. Use standard abbreviations generic drug names. Place unusual abbreviations or acronyms in parentheses after first use.
Do NOT identify author(s) or institution(s) in text. Make the abstract as informative as possible. Conclusions must be supported by data.
If it is possible, use this structure (without the headings):

Background or Introduction
Material and methods
Results
Conclusions
No changes to the submitted abstracts will be made by the organization.
Topics
When you submit an abstract, select the topic of this list that best fits to your work:
Developmental Neurobiology
Neuronal excitability, Synapses and Glia: Cellular mechanisms
Systems Neuroscience
Cognitive and Behavioral Neuroscience
Theoretical and Computational Neuroscience
Disorders and Nervous System repair
Homeostatic and Neuroendocrine systems
New Methods and Technologies
History, Teaching, Release and Ethics
Others
Types of presentation
All abstracts will be considered for Poster Presentation.
Some abstracts will be selected to be presented as Short Oral Poster Teaser Presentation (4 min) in the Symposia.
Presenting authors will be required to register for the Meeting.
Presentation details (session, date, time and format) will be sent with the notification of results to the authors
Guidelines for presentation:
Short Oral Poster Teaser Presentations
Short Oral Poster Teaser Presentations will have 4 min without time for questions and discussion. We recommend two-three slides in a PowerPoint (ppt) format for the presentation. Authors must upload their presentations in advance in the Audiovisual Preview Room.
Posters: 90 cm (W) x 120 cm (H)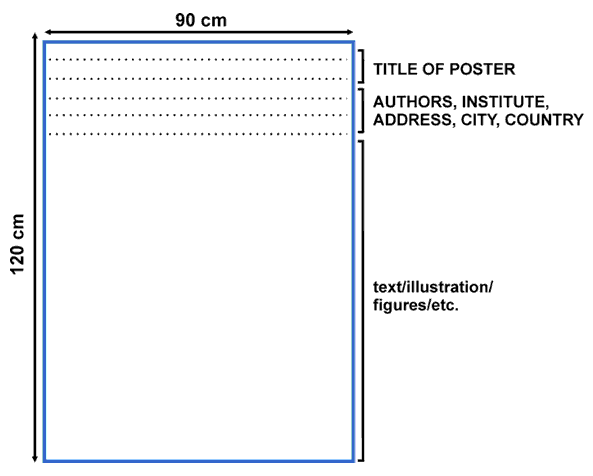 Abstracts accepted
An author whose abstract has been accepted is required to register online and pay the registration fee to confirm inclusion of the presentation in the programme.
Presenting authors of accepted abstracts must register before July 29th 2021 to confirm inclusion in the programme. If the presenting author of the abstract does not register by this date the organizers reserve the right to remove the presentation/s from the programme.
If presenting author cannot attend and present, they must withdraw their abstract online (before July 29th 2021) or by notification to: senc2021-abs@kenes.com
Requests for substitute co-author presenters after the abstract submission deadline must be sent to: senc2021-abs@kenes.com
Programme listings and abstracts may be published in digital formats via the conference website and mobile app. You will be asked for authorization during the submission process.